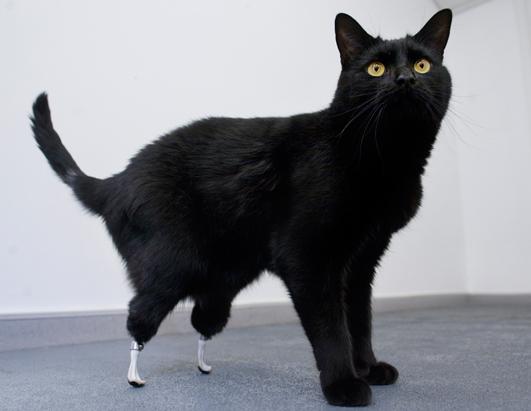 Dr. Noel Fitzpatrick
, a neuro-orthopedic surgeon in England, fitted two-and-a-half year-old Oscar the cat with two bionic legs last November, using a new and revolutionary surgical technique. Oscar's owner, Kate Nolan, brought him in after a combine harvester cut off Oscar's back feet while he was sleeping in a field. The surgery cost almost $3,000.
Fitzpatrick
said he hopes one day a human might also be fitted with bionic limbs, using a similar procedure. "They can't have a new technique or an implant in a human unless we do it in an animal first," he said in a recent interview with "Nightline."
(Courtesy Jim Incledon)
link:
http://abcnews.go.com