Giant Goldfish or not?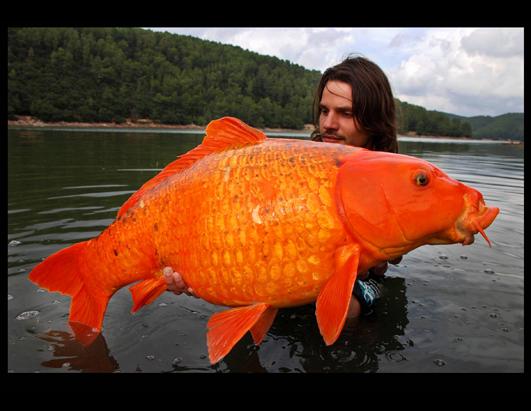 After grappling with the line for 10 minutes, French fisherman Raphael Biagini reeled this 30-lb. giant orange koi carp out of the water in southern France, the U.K.'s
Daily Mail
reported. Other anglers in the area told Biagini they'd spent six years trying to catch the legendary "giant goldfish," but the photo has sparked a debate online over whether the fish is actually real. Biagini reportedly posed for the photo and then returned the fish to the water.
(BNPS.co.uk )
link:
http://abcnews.go.com